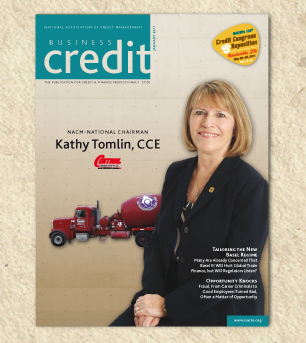 "There are a lot of companies who didn't have the money [for hotel and airfare] in recent years or couldn't afford to lose them for that long," said Tomlin. "You have to make it as easy as possible for people." However, by no means is Tomlin advocating being stuck in your office chair every minute of the work day, as important aspects of the job such as networking could never be fully replaced by electronic options. In essence, think of technology as a tool to enhance, not replace.
"Online doesn't always replace synergies and the excitement of being somewhere and interacting in a classroom or collaborative environment, somewhere where you're not going to be distracted by daily happenings," said Tomlin.
Still, Tomlin realizes that justifying technological advancements, in reality, is perhaps significantly more important now than it was just five years ago. During the boom years, technological innovations often weren't hard to defend as many companies comparatively had money to burn, not to mention much deeper staffing. Tomlin noted that conditions obviously tend to skew much more toward the cost-conscious in the present environment. However, the "do more with less" model for efficiency almost requires small businesses, trade associations and anyone reliant on improved economic growth over the next few years to take time to investigate which technological advances are necessary to improve conditions, she argued.
"Now, it's about a cost-benefit analysis that we can't afford not to do more things with technology. I just don't see it going away," said Tomlin, who believes overstaffing was actually fairly prevalent a few years back. "Companies were very comfortable, but now there is absolutely no overstaffing. That's not to say that it's not a good thing sometimes to cut the fat, if you will."
Tomlin also mentioned her excitement over what she believes has been an improved spirit of cooperation between the NACM Board of Directors and its affiliate managers. "I've been very encouraged how we've been working together; we're all in this together. There are going to be differences and opinions, but you look beyond that and work toward common goals. After all, we don't need an organization full of 'yes men.'" Tomlin said it's one of her goals to build upon the said cooperative environment even more in the coming 12 months.
Additionally, Tomlin looks forward to CFDD continuing the revisit one of its core missions, as it has increasingly done in the last couple of years in her view, of providing real-world professional development for its membership. The incoming chairman believes CFDD can be helpful for any credit professional looking to learn or polish up on the things "you didn't learn in college." That can include everything from improving the content of your writing and presentations to how one carries himself or herself and dresses. They're all elements that can help enhance one's career by coming off more polished, said Tomlin.
KATHLEEN TOMLIN, CCE
Chairman, 2010
Time to Look Forward
At various points in 2009, economists and business experts lined up one after the other to decry that the recession was over. Whether or not most U.S. businesses agreed or how much risk of a so-called "double-dip" recession truly exists, the credit industry and business in general can't be wrapped up in thoughts that the past is prologue. While it's worth remembering that those who don't learn from mistakes of the past may be doomed to repeat them, the year 2011 needs to be about looking forward rather than dwelling on past successes or failures alike. That's an outlook held by new NACM-National Chairman Kathleen Tomlin, CCE, manager of credit and collection for California-based Central Concrete Supply Company, as she begins her term in this seat of leadership.
"We are the premier provider of business credit services, and we have to continue that. There can be no resting on our laurels," Tomlin said of NACM. "We need to ask: if we were to recreate ourselves, start from scratch, what would we want to look like? We need to think and plan strategically to maintain our position." She added that the association must work diligently by delivering products and services in new, unique and efficient ways to continually stand out as relevant within the industry and beyond.
Tomlin, who attended St. Mary's College of California, believes her journey into the world of business credit isn't all that unique. Having earned a Masters in Business Administration, Tomlin was performing planning and analysis with Kaiser Cement when the company found itself without a credit manager. The foray started out in a "I'll just give it a try," which immediately led to joining credit groups to learn and network as well as attending her first Credit Congress. "I couldn't write fast enough. I was learning so much," she recalled of her first year at the annual event. Obviously Tomlin got hooked pretty quickly and thoroughly because, more than two decades later, she boasts an impressive array of credit experience.
Tomlin has worked in construction-related industries for about 38 years, 24 of those as a credit professional. About five years ago, Tomlin moved to Central Concrete Supply Company in the San Francisco Bay area. Along the way, she has served as vice chair of NACM's Western Region and CMA Business Credit Services, among other industry positions.
Looking forward to 2011, one word became prominent regarding an area of focus in the Tomlin era: technology. Tomlin noted that while traditional means can be considered tried-and-true, they can also be antiquated or not as efficient as a newer method of doing things.
"We don't want to throw the baby out with the bathwater," said Tomlin. "But we know we have to do more with less right now. I know that sounds trite, but sometimes we can't do certain things like get out of the office for a meeting or class." Hence, continuing to expand electronic communication and educational opportunities for credit professionals will likely become an increasingly high priority for NACM under Tomlin's stewardship.
Part of it is a need to impress a younger generation of would-be NACM members who need to grow into eventual leadership positions and carry the water, so to speak, down the road. However, another part of pushing the technological agenda is because even many of the old-school credit professionals within NACM's umbrella have adapted their approach to incorporate and rely upon various electronic breakthroughs that make doing their jobs easier and more impactful.
"People expect more things to be delivered electronically now," said Tomlin. "MLBS [NACM's Mechanic's Lien & Bond Services] is an example of that. From submissions to an online exchange of information, it's all right there, online. It's really a wonderful service. And it came from the requests of members. The days of having encyclopedias on your shelf are long gone, so the more that's online, the better." Another strong example of technology at work within NACM is the expanded list of educational offerings, including online courses, through the Credit Learning Center. Tomlin said many high-quality, eager-to-learn credit professionals were simply shut out of attending NACM classes in the past because they, geographically, lived too remotely to make traveling to an NACM offering a cost-efficient or, in an era when professionals are busier than ever, time-efficient pursuit.